Cosmic Girl
Jamiroquai
1618215250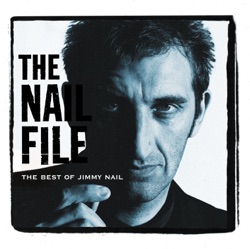 Ain't No Doubt
Jimmy Nail
1618215008
People Everyday
Arrested Development
1618214758
Let's Groove
CDB
1618214487
The Shoop Shoop Song (It's In His Kiss)
Cher
1618214316
Chain Reaction
John Farnham
1618214136
Steal My Sunshine
LEN
1618213614
Mascara
Killing Heidi
1618213295
Lay Down Your Guns
Jimmy Barnes
1618213056
Semi-Charmed Life
Third Eye Blind
1618212770
Показати більше
Totally Radio 90s у прямому ефірі
Totally Radio 90's is a Australian digital radio station owned and operated by Totally Media. Best known for musical genres such as 90s and oldies.
Категорії:&nbsp
Adult Contemporary, 90s, Classic Hits
Частоти Totally Radio 90s
Adelaide: Online
Brisbane: Online
Canberra: Online
Darwin: Online
Gold Coast: Online
Hobart: Online
Melbourne: Online
Perth: Online
Sydney: Online
Показати більше
Топ-хіти
Останні 7 дн:
1. Barenaked Ladies - One Week
2. Jimmy Barnes - Let's Make It Last All Night
3. Soul Asylum - Runaway Train
4. C+C Music Factory - Things That Make You Go Hmmmm....
5. Dannii Minogue - This Is It
6. Londonbeat - I've Been Thinking About You
7. Tin Tin Out - Always
8. Vanilla Ice - Ice Ice Baby
9. Urban Cookie Collective - The Key, The Secret
10. The Tamperer - Feel It
Останні 30 дн:
1. Youssou N'dour - 7 Seconds
2. Michael Jackson - Black Or White
3. Urban Cookie Collective - The Key, The Secret
4. Backstreet Boys - Everybody (Backstreet's Back) [Extended Version]
5. M People - Moving On Up
6. Enigma - Sadeness, Pt. 1 (Radio Edit)
7. The KLF - Justified & Ancient
8. East 17 - Deep (Breath Mix)
9. Sugar Ray - Every Morning
10. Barenaked Ladies - One Week
Контакти
Соціальні мережі
Поділитися
Коментарі