Mr. Saxobeat (Radio Edit)
Alexandra Stan
1606557800
Kiss Kiss
Holly Valance
1606557348
Last Christmas
Wham!
1606556997
Break Up Song
Little Mix
1606556746
Hymn For the Weekend
Coldplay
1606556586
Brumal
Charlotte Partt
1606556406
Lasting Lover
Sigala
1606556145
All I Want for Christmas Is You
マライア・キャリー
1606555954
One Too Many
Keith Urban
1606555663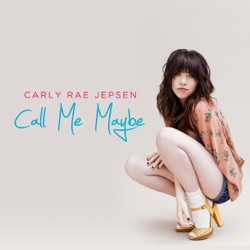 Call Me Maybe
Carly Rae Jepsen
1606555473
Показати більше
Hits Radio Manchester у прямому ефірі
Across the UK
Hits Radio is a national digital radio station that broadcasts nationally on Digital One DAB from studios at Greater Manchester. Just like its sister stations absolute, magic, kiss, jazz fm and scala radio it is also owned and operated by Bauer Radio.
Was launched on 1 April 2003 and until today it continues to play Pop and Contemporary hits radio.
Категорії: 
Pop Music, Top 40
Частоти Hits Radio Manchester
Manchester: DAB
Показати більше
Графік роботи
| Час | Програма |
| --- | --- |
| 00:00 - 01:00 | Jennie Longdon |
| 01:00 - 06:00 | John Isherwood |
| 06:00 - 10:00 | Hits Radio Breakfast with Fleur East, Greg & James |
| 10:00 - 13:00 | Mike Toolan |
| 13:00 - 16:00 | Sarah-Jane Crawford |
| 16:00 - 19:00 | Wes Butters |
| 19:00 - 22:00 | Jordan Lee |
| 22:00 - 00:00 | Jennie Longdon |
| Час | Програма |
| --- | --- |
| 00:00 - 01:00 | Jennie Longdon |
| 01:00 - 06:00 | John Isherwood |
| 06:00 - 10:00 | Hits Radio Breakfast with Fleur East, Greg & James |
| 10:00 - 13:00 | Mike Toolan |
| 13:00 - 16:00 | Sarah-Jane Crawford |
| 16:00 - 19:00 | Wes Butters |
| 19:00 - 22:00 | Jordan Lee |
| 22:00 - 00:00 | Jennie Longdon |
| Час | Програма |
| --- | --- |
| 00:00 - 01:00 | Jennie Longdon |
| 01:00 - 06:00 | John Isherwood |
| 06:00 - 10:00 | Hits Radio Breakfast with Fleur East, Greg & James |
| 10:00 - 13:00 | Mike Toolan |
| 13:00 - 16:00 | Sarah-Jane Crawford |
| 16:00 - 19:00 | Wes Butters |
| 19:00 - 22:00 | Jordan Lee |
| 22:00 - 00:00 | Jennie Longdon |
| Час | Програма |
| --- | --- |
| 00:00 - 01:00 | Jennie Longdon |
| 01:00 - 06:00 | John Isherwood |
| 06:00 - 10:00 | Hits Radio Breakfast with Fleur East, Greg & James |
| 10:00 - 13:00 | Mike Toolan |
| 13:00 - 16:00 | Sarah-Jane Crawford |
| 16:00 - 19:00 | Wes Butters |
| 19:00 - 22:00 | Jordan Lee |
| 22:00 - 00:00 | Jennie Longdon |
| Час | Програма |
| --- | --- |
| 00:00 - 01:00 | Jennie Longdon |
| 01:00 - 06:00 | John Isherwood |
| 06:00 - 10:00 | Hits Radio Breakfast with Fleur East, Greg & James |
| 10:00 - 13:00 | Mike Toolan |
| 13:00 - 16:00 | Sarah-Jane Crawford |
| 16:00 - 19:00 | Wes & Gemma |
| 19:00 - 23:00 | Scott Clarke |
| 23:00 - 00:00 | Hits Radio Weekend |
| Час | Програма |
| --- | --- |
| 00:00 - 01:00 | Hits Radio Weekend |
| 01:00 - 06:00 | Harry Benjamin |
| 06:00 - 09:00 | Adam Inker |
| 09:00 - 12:00 | Saturday Mornings with Fleur East, Greg and James |
| 12:00 - 16:00 | Alex James |
| 16:00 - 19:00 | Steve Furnell |
| 19:00 - 23:00 | Scott Clarke |
| 23:00 - 00:00 | Hits Radio Weekend |
| Час | Програма |
| --- | --- |
| 00:00 - 01:00 | Jennie Longdon |
| 00:00 - 01:00 | Hits Radio Weekend |
| 01:00 - 06:00 | Harry Benjamin |
| 06:00 - 09:00 | Mike Toolan |
| 09:00 - 12:00 | Wes & Sheree |
| 12:00 - 16:00 | Alex James |
| 16:00 - 19:00 | The UK Chart Show |
| 19:00 - 22:00 | Greg Burns |
| 22:00 - 00:00 | Jennie Longdon |
Топ-хіти
Останні 7 дн:
1. Tate McRae - you broke me first
2. Keith Urban - One Too Many
3. Dermot Kennedy - Giants
4. Sigala - Lasting Lover
5. Miley Cyrus - Midnight Sky
6. Dua Lipa - Levitating
7. Joel Corry - Head & Heart (feat. MNEK)
8. Topic - Breaking Me (feat. A7S)
9. Jason Derulo - Take You Dancing
10. The Weeknd - Blinding Lights
Останні 30 дн:
1. Sam Smith - Dancing with a Stranger
2. Aretha Franklin & George Michael - Fastlove
3. Sigala - Lasting Lover
4. Dermot Kennedy - Giants
5. Alexander Rudd - Fantasia (Instrumental)
6. Tate McRae - you broke me first
7. Miley Cyrus - Midnight Sky
8. Lady Gaga - Track 4
9. Keith Urban - One Too Many
10. Joel Corry - Head & Heart (feat. MNEK)
Подібні подкасти
Контакти
Соціальні мережі
Поділитися
Коментарі
Знаходьте радіостанції за жанром
Фільтр радіо за місцеположенням