Sunday Papers
Joe Jackson
23 hours ago
Suicide Blonde
Inxs
23 hours ago
Lips Like Sugar
Echo & The Bunnymen
23 hours ago
Twist Of Fate (Remastered 2021)
Electric Light Orchestra & Olivia Newton-John
23 hours ago
Angel
Jon Secada
23 hours ago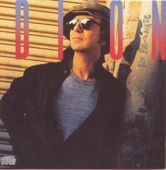 Always In the Rain
Dion
23 hours ago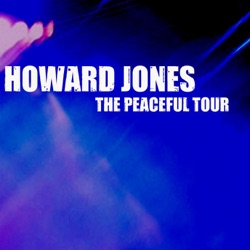 Everlasting Love
Howard Jones
23 hours ago
Morning Train (Nine to Five)
Sheena Easton
23 hours ago
Summer Fever
Donna Summer
23 hours ago
Dancing On the Ceiling
Lionel Richie
23 hours ago
Показати більше
Back To The 80's Radio у прямому ефірі
Back To The 80's Radio is an online radio channel that live streams globally 24/7 the greatest hits from the 80s. With a logo design that reminiscent of the 80s' blockbuster Back To the Future, the channel takes the listeners down memory lane in a nostalgic journey through the songs that defined the decade.
Back to the 80's Radio is part of Heartbeat of Flagler, a network of radio stations based in Florida.
Частоти Back To The 80's Radio
Palm Coast: Online
Топ-хіти
Останні 7 дн:
1. Men At Work - Who Can It Be Now?
2. A Flock of Seagulls - I Ran
3. Sheena Easton - Morning Train (Nine to Five)
4. Tone-Loc - Wild Thing
5. The Vapors - Turning Japanese
6. The Police - De Do Do Do, De Da Da Da
7. The Boomtown Rats - I Don't Like Mondays
8. Aerosmith - Janie's Got a Gun
9. Gary Numan - Cars
10. Bruce Springsteen - Dancing In the Dark
Останні 30 дн:
1. Timbuk 3 - The Future's So Bright, I Gotta Wear Shades
2. Men At Work - Who Can It Be Now?
3. Alice Cooper - Clones (We're All)
4. Prince - When Doves Cry
5. A Flock of Seagulls - I Ran
6. The Clash - Rock the Casbah
7. Stevie Nicks - I Can't Wait
8. Juice Newton - Queen of Hearts
9. Huey Lewis & The News - Stuck With You
10. Thompson Twins - Sugar Daddy
Контакти
Соціальні мережі
Поділитися
Коментарі